Beauty Tukura, a reality TV personality, tweeted about her experience after being charged N500k for a session by a photographer.
She said that one of her team members had been in touch with the outrageously priced photographer.
Beauty shared her experience on Twitter and stated: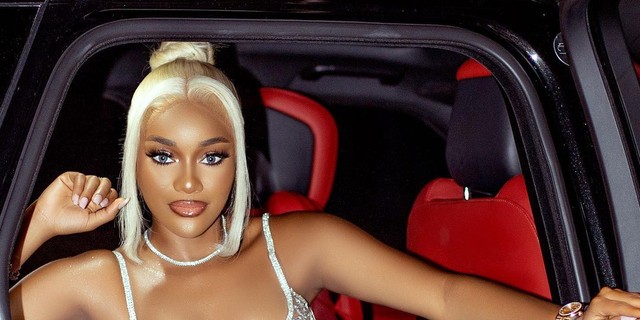 "Lagos!!! LMFAO…I contacted a photographer to shoot & this is what he tells me…250k per look & an additional 150k because he's leaving his studio & another 100k because it's weekend.
PS: I was gonna do 3 looks
See this: Trending Naija Songs Here
"Let me add that I didn't contact him personally, someone on my team did so it's not even a case of "celebrity price or whatever".
"It sounds funny to me that I'm paying extra because first, it's weekend and second, you have to move from your studio in this same Lagos."
See her tweet below: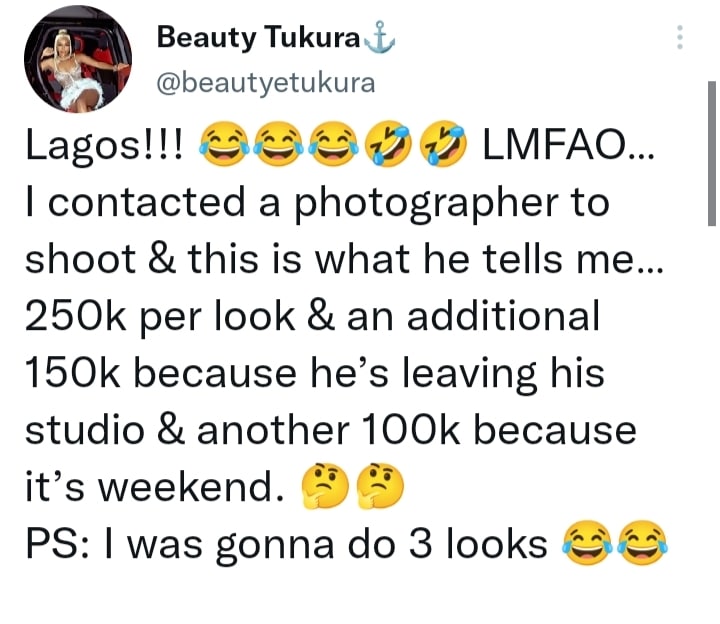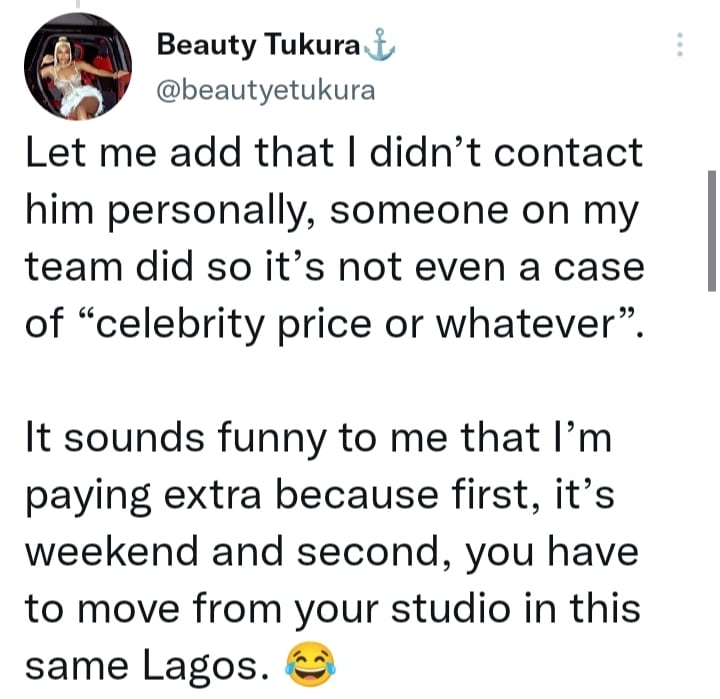 Join our Telegram Channel for Updates!!!
Do you find Six9ja useful? Click here to give us five stars rating!