A new scientific investigation has shown that the Bridgerton star is the world's most attractive guy.
Regé-Jean Page, who portrayed the enigmatic young suitor Simon Basset in the popular Netflix series and has been suggested to be the future 007, is the most attractive.
See this: Trending Naija Songs Here
Dr. Julian De Silva, a British cosmetic surgeon, discovered that Page's face was 93.65% true to the Golden Ratio, which gauges physical perfection.
The doctor explained how the data was gathered in a series of Instagram postings "computerized mapping techniques".
"These brand-new computer mapping techniques allow us to solve some of the mysteries of what it is that makes someone physically beautiful and the technology is useful when planning patients' surgery," he explained.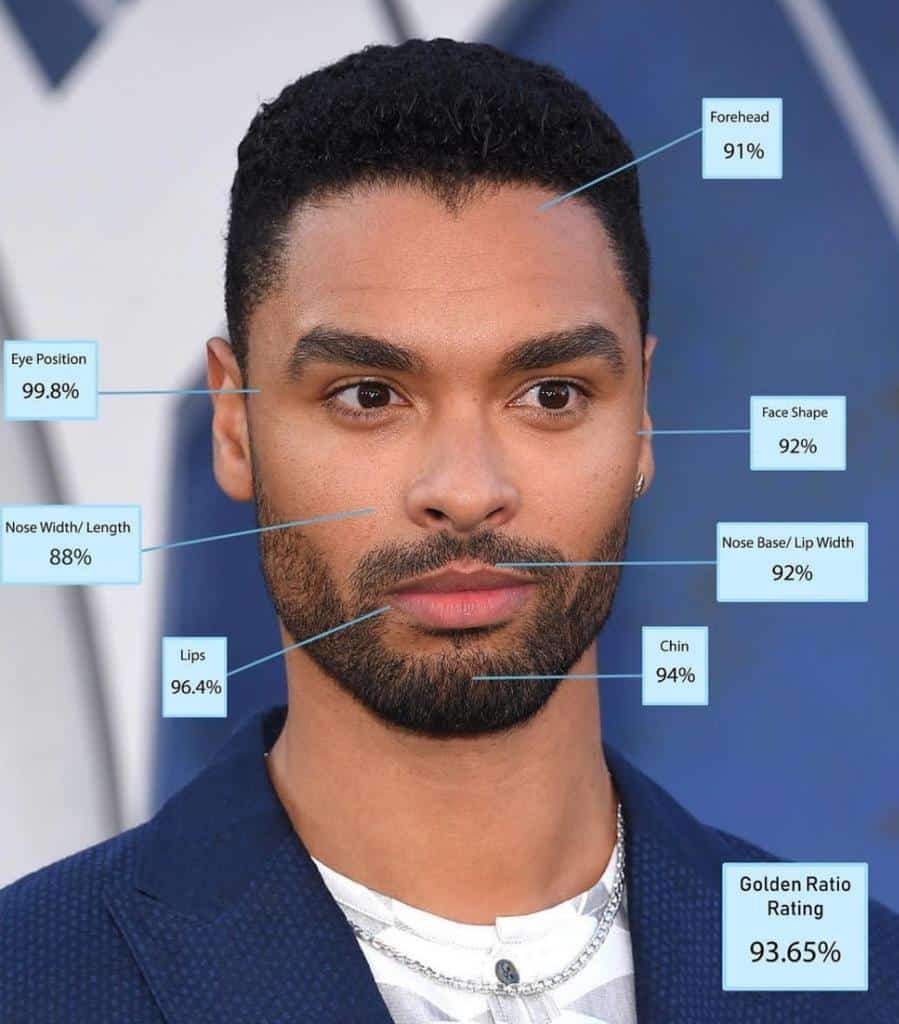 "Regé won because of his classically beautiful face and gorgeous brown eyes. He had easily the highest score for his eye spacing and the positioning of his eyes also scored highly. His perfectly shaped lips also scored highly and the only mark he got that was slightly lower was for his nose width and length.", he said.
The second and third most attractive guys, respectively, were Chris Hemsworth and Michael B. Jordan, both MCU actors. Football player Jude Bellington placed fifth, ahead of Harry Styles in fourth.
The top 10 actors were Robert Pattinson, Chris Evans, George Clooney, Henry Golding, and Dwayne Johnson.